We partner with companies who control large real estate portfolios to implement energy and sustainability solutions at their properties. The strategic relationship we generate with our partners optimizes their property portfolio from an energy perspective because it allows us to constantly generate new opportunities driven by utility programs, government incentives and changing market conditions.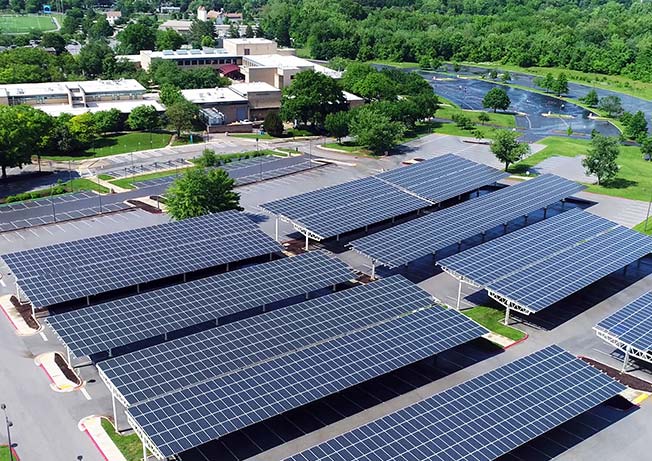 Clean Energy Deployment Programs
We provide the comprehensive set of energy solutions that large real estate owners require to achieve their sustainability goals while lowering the operating costs of their properties. Our offering includes: solar rooftops, solar canopies, building integrated solar, energy storage and EV charging.
We start by doing a comprehensive assessment of our customers' property portfolios to propose a detailed 24-month deployment plan.
Development Partnerships
Clean energy development entails considerable expensive and time-consuming, effort over many years, from early-stage permitting and land leasing efforts, to the travails of engineering, procuring, and constructing millions of watts of solar, battery storage and electric vehicle charging assets, and to the complexity of raising millions of dollars of capital to support such efforts.
Work with us
Interested in Working with us? Contact us for more information.