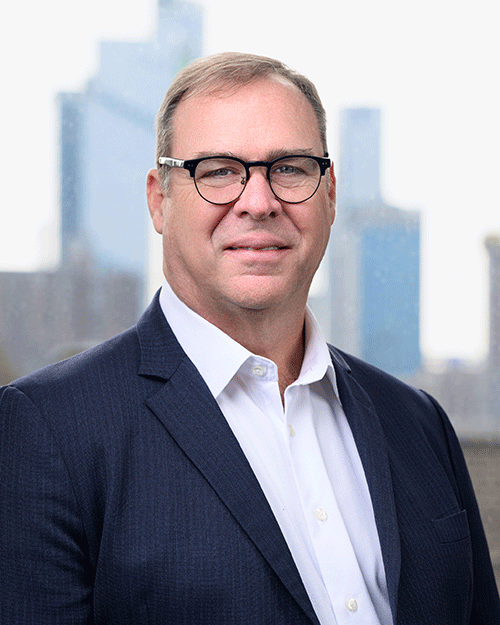 John Bates
Chief Executive Officer
John Bates has more than 30 years of domestic and international energy experience in development, project acquisition, EPC contracting, purchase power agreement origination and contracting, project finance, fund raising, and team development.
Read Bio
John has held senior positions in NRG Energy, Sunnova Energy, and TXU/Luminant. As SVP of Operations at Sunnova Energy John was part of the executive team and was responsible for sales, channel partner development, product development, supply chain, and operations. During his 13 years at NRG Energy, he held senior positions as SVP of Supply Chain, COO of its nuclear development joint venture with Toshiba, and SVP of NRG Solar and a member of its 5-person executive team that successfully IPO'd NRG Yield. He led NRG's commercial distributed solar business for large national customers.
His roles in NRG were commercially focused in supporting or leading project development and operations across multiple generation technologies. Prior to NRG John was VP of Development at TXU in a leadership role in restructuring the company's corporate functions and its $10B development program, leading to the largest LBO at that time in the US. John spent the initial 10 years of his career at Chevron Corporation in various roles in shipping, trading, and logistics.
John holds a B.S. from United States Merchant Marine Academy and an M.B.A. from the Cullen School of Business at University of Houston.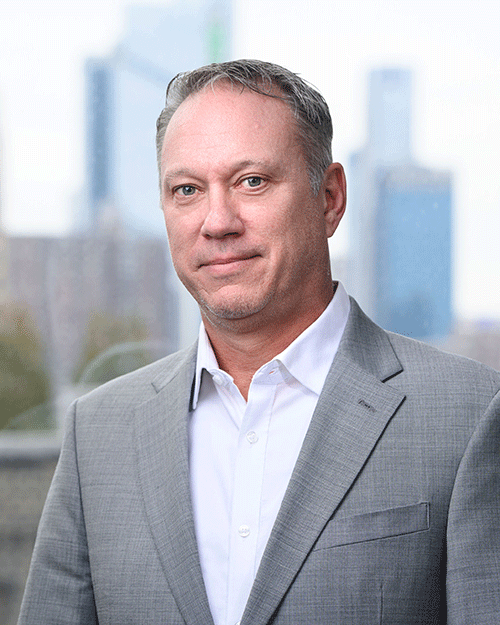 Ed Kent
Chief Operating Officer
Business executive and mechanical engineer with over twenty-nine years of experience in the Marine and Power/Energy industry. Consistent record of achieving substantial improvements in operations metrics and overall P&L results on diverse energy projects.
Read Bio
Particular strengths in operations management, leadership, business strategy, contract negotiation and management, maintenance and repair, business development and asset optimization.
Ed joined East West Power in 2010 as Senior VP of Operations, then held a position as Executive President, and eventually he was appointed as President & CEO, a position he held since 2017, where he was responsible for all business unit operations.
Prior to East West Power, he was Senior VP of Operations at Marubeni Sustainable Energy Inc., there he was entrusted with being the company's key representative on every operating project.
He has also worked for DG Energy Solutions, Pantellos Group, Chevron, MAN and Verde Energy. Ed holds a B.S. Degree in Marine Engineering from The United States Merchant Marine Academy. He also holds a U.S. Coast Guard Licensed as Chief Engineer and was honorably discharged from the US Naval Reserves.
Jason Kiwak
Senior Vice President of Engineering, Procurement and Construction
Director of Construction and Field Construction Manager with demonstrated achievements managing multiple electrical installations. Extensive energy industry and new construction experience, managing subcontractors and delivering on quality products.
Read Bio
Effective management for client satisfaction, product performance, and timely delivery. As an Innovative Project Manager, he has demonstrated achievement leading business success strategies in project / business development, capture, and delivery accomplished via collaborative relationships based on value delivery underpinned by mutual trust, integrity, and benefit. He is a Certified Journeyman Electrician through the National Joint Apprenticeship committee; and Licensed Electrician in the states of Pennsylvania, New Mexico, Nevada, Arizona, and California.
Previously Senior Project Manager at NRG Energy Inc. Jason was responsible for the installation and project coordination of commercial solar systems. He has worked for Sunnova Energy Solutions, NRG, Borrego Solar, and MBR Construction Services.
Jason holds a B.S. in Finance, Marketing and Business Planning from Alvernia University.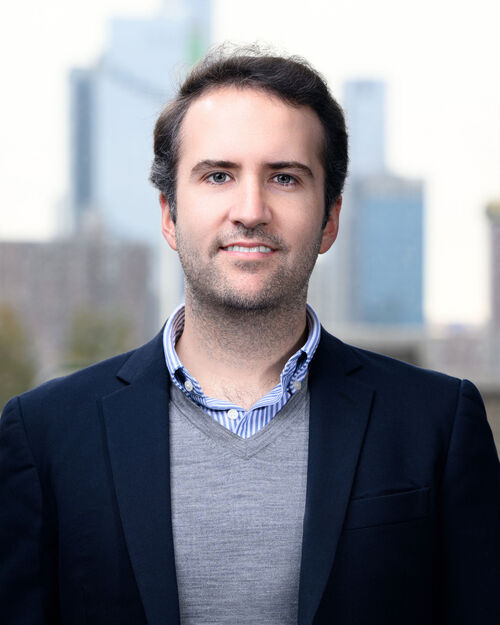 Hector De La Garza
Senior Vice President of Strategy and Portfolio Development
Héctor has over 8 years of experience in the Energy and Power industry in the E&P, midstream and power generation segments with functional focus in finance, M&A and strategy.
Read Bio
Previously led financing and development efforts for Starmex Energy a private equity sponsored development company focused on Mexico and the United States. Hector served as V.P. of Finance and Business Development in Prana Power (Mexican IPP) in which he was responsible for the acquisition and financing of a 108MW of solar PV plant and the acquisition and development of additional 200MW. Additionally, he was responsible for the formation of a Distributed Generation business which deployed US$10MM+ in onsite C&I systems in Mexico.
Prior to Prana, he was Senior Associate for Artha Capital where he participated in the deployment of the first energy and infrastructure fund raised by Artha. Previously, he participated in Strategy and Operations at Schlumberger and Equity research at Credit Suisse.
Héctor holds a Bachelor's degree in Economics with concentration in finance from ITAM in Mexico City where he graduated top 5% of his class.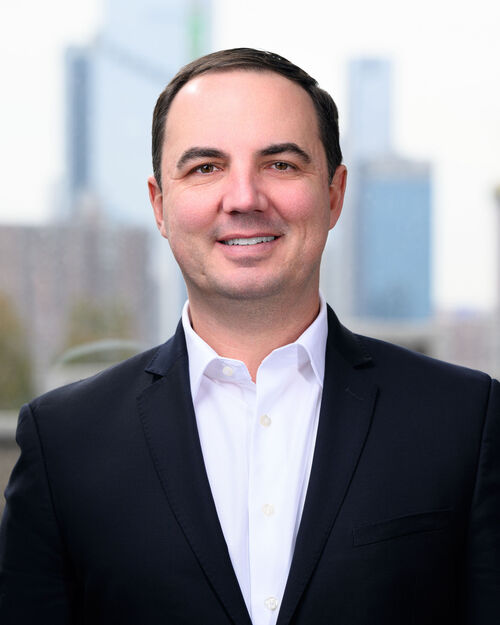 John King
Chief Financial Officer
John has 25 years experience in the Energy and Power industry in various roles spanning finance, capital markets, corporate development, treasury and strategy. For the last 7 years, he held senior positions in the distributed solar and battery storage sector.
Read Bio
In the distributed solar generation (DG) and battery storage (DS) sector, John served in roles of increasing responsibility as Head of Strategy & Corporate Development for Mosaic, SVP Capital Markets at Loanpal, Interim CFO of Sunfinity Energy's Commercial and Industrial (C&I) Solar Division, and SVP Finance & Assistant Treasurer at Sunnova (NYSE: NOVA).
Prior to joining the DG & DS space, John spent 18 years in various sell-side and buy-side roles in the energy and power industry. He has also held positions as Board member and advisor to various growth-stage companies.
John holds a Bachelor's degree in Economics and Managerial Studies from Rice University, cum laude, and an MBA from the University of Chicago Booth School of Business, where he graduated with honors.
Gerritt L. Ewing, Jr
Senior Vice President, Treasurer
Gerritt Ewing has had over 40 years of domestic and international energy experience in utility scale power and renewable energy projects. He has served in senior management positions demonstrating expertise in Corporate and Project finance, Treasury functions, Insurance programs and start-up companies.
Read Bio
Gerritt was one of the Founders and CFO/Treasurer of Sunnova International, a retail solar company now trading on the New York Stock Exchange (NOVA). Prior to this, he served as CFO of Tessera Solar, a start-up company developing and financing power projects using the Stirling energy technology. Mr. Ewing also served as Assistant Treasurer at TXU Energy in Dallas, TX working on general corporate finance matters for the regulated and unregulated businesses. Prior to this, Gerritt served as Vice President of Entergy Corporation in the unregulated subsidiary developing and financing renewable energy Projects. In this role he served 4 years in Entergy's London Office and closed financing on about $2.0 billion in project financings. Prior to these roles, Mr. Ewing worked for 15 years in corporate banking in the energy sector for Security Pacific (now BofA) and Marine Midland Bank (now Hong Kong Shanghai Bank).
Mr. Ewing holds a B.A. Degree in Economics from Lafayette College in Easton, PA and a Masters Degree in Financial Management from the Pace Graduate School in New York, New York.
Janny Gandhi
General Counsel
Janny Gandhi is a projects attorney, serving as in-house counsel for all activities of Radial Power, including M&A, development, procurement, projects, financing, and corporate governance.
Read Bio
Janny started as a projects and project finance associate at White & Case LLP, where she supported on international energy projects and M&A, including a $1.3 billion divestment by a U.S. energy major of its U.K. assets and a $1 billion offtake agreement in West Africa. Prior to joining Radial Power, Janny served as Legal Counsel for TotalEnergies' renewables team, on the full scope of their offshore wind projects and utility-scale and DG solar projects, from acquisition through diligence, development, procurement, EPC, financing, offtake, and O&M, including negotiating EPC and module supply contracts for utility-scale solar projects totaling more than 1,000MW.
Janny holds a Bachelor's of Arts in Letters with Special Distinction from the University of Oklahoma and Juris Doctor with Honors from the University of Oklahoma College of Law, and has native fluency in Hindi and Gujarati.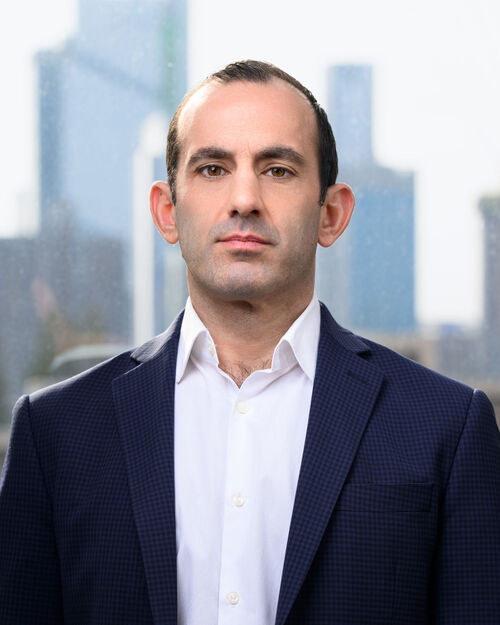 Steve Panagiotou
Vice President, Business Development
Steve leads battery storage development activities at Radial Power. He has over 8 years of experience in the utility scale and distributed battery storage sector. His experience includes EPC contracting, project development, procurement, program management and new product introduction.
Read Bio
Steve joins Radial Power from FlexGen, a leading battery energy storage integrator where he held commercial and operational roles and most recently served as strategic account executive. He supported international and domestic business development and contracted over 2.6GWh's of battery energy storage projects.
Prior to entering the renewable energy space, he served in the U.S Army for over 10 years as a Green Beret with combat deployments to Iraq and Afghanistan.
Steve holds a B.S. Degree in Business Administration from the University of New Hampshire, and an MBA from Rice University.
Alex Krohn
Director of Program Development- EV Infrastructure
Alex has over 7 years of experience in the Renewable Energy industry across residential, commercial, and utility scale segments with a focus in development, operations, and strategy.
Read Bio
In the distributed solar generation (DG) sector, Alex has held management positions that had him responsible for pipelines totaling over 100MW from contract, development, EPC, and COD. Prior to joining Radial Power, Alex was a Development Manager at RWE leading development efforts on a Utility Scale onshore wind team. Alex also previously worked at Sunnova (NYSE: NOVA) where he was responsible for the operational execution of regional pipelines and EPC management. Alex holds a Bachelors of both Finance and Marketing, with a concentration in Sales, from Texas State University.
Scott Wilson
Vice President of Construction
As the Vice President of Construction within the Radial Power organization, Scott Wilson oversees the execution of projects from development through turnover to Operations by providing knowledge, technical expertise, and leadership of construction methods and procedures. Scott works with our EPC contractors and stakeholders on projects to ensure all requirements are being met, resolve any obstacles presented, and coordinate the startup of the projects. In addition, Scott leads our execution team of project managers and onsite supervision during project execution to ensure that all safety, quality, and scope requirements are being followed.
Read Bio
Since entering the renewables industry over 10 years ago, Scott has been involved in over 1.2GWAC of solar projects ranging in size from 4kWAC to 400MWAC, as well as 300 MWh of Battery Energy Storage. Scott was actively engaged in many aspects of these projects from conception and design to installation and project management.
Some renewable project highlights that Scott was involved in include: Necker Island, BVI; the San Francisco 49ers Stadium; the Philadelphia Eagles stadium; various microgrid installations in Haiti as part of NRG's Global Giving; the Dandan Solar in Guam; the French Laundry Restaurant in Yountville, CA; various community solar installations located in NY, IL, and MA; DG projects in CA, CT, MA; and multiple utility scale projects in TX, CA, and HI.
As part of his professional development, Scott holds multiple state master electrical licenses, a Project Management Professional Certification from the Project Management Institute, a PV Installation Professional Certificate from NABCEP and continues to pursue educational opportunities to further his knowledge of the renewables industry.